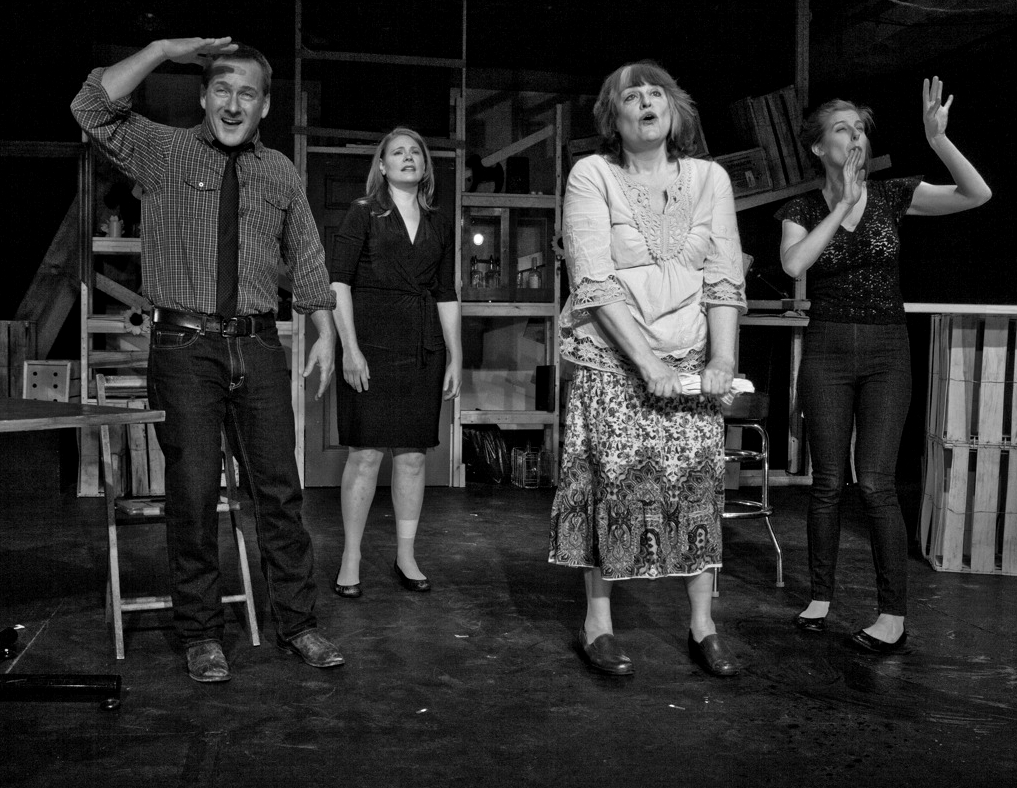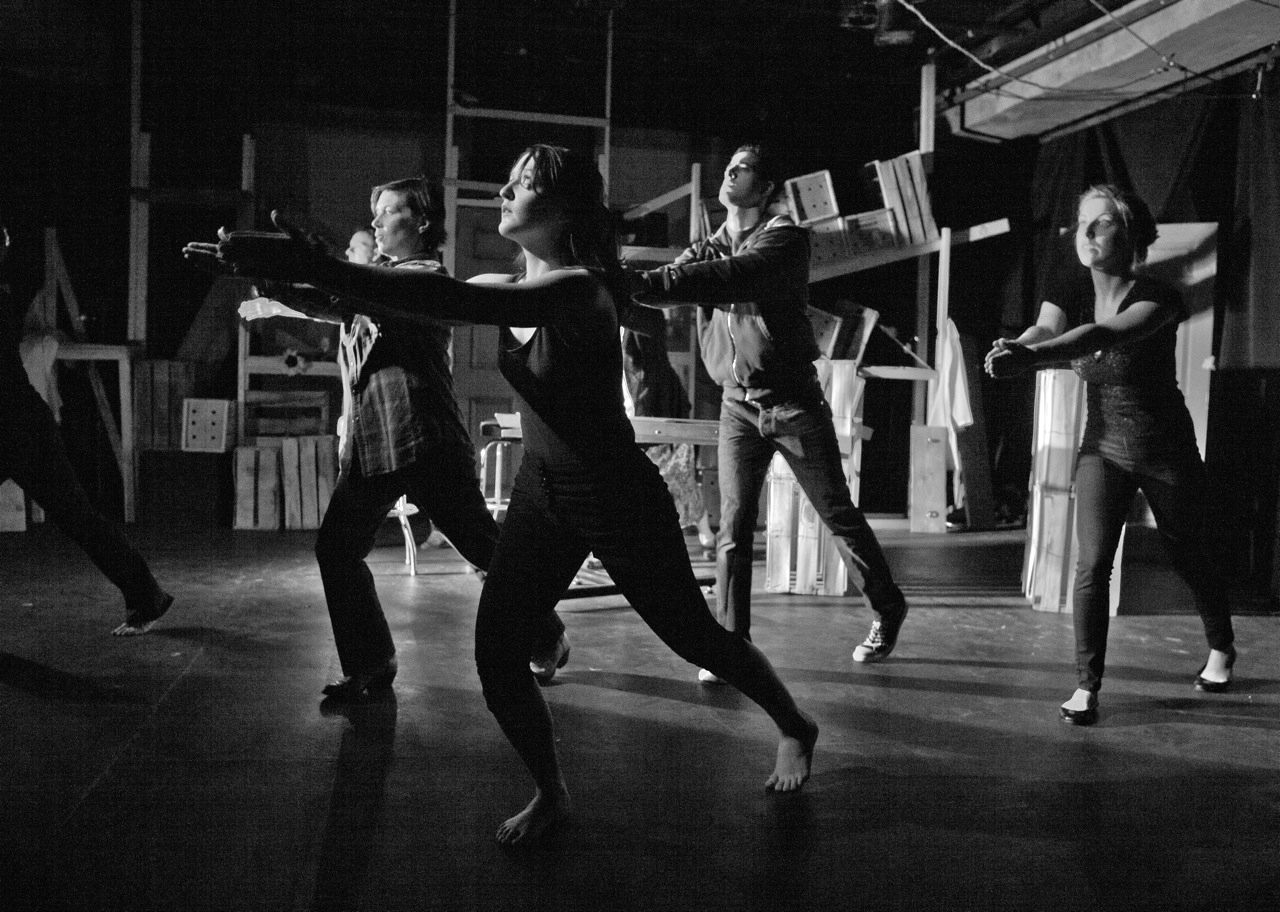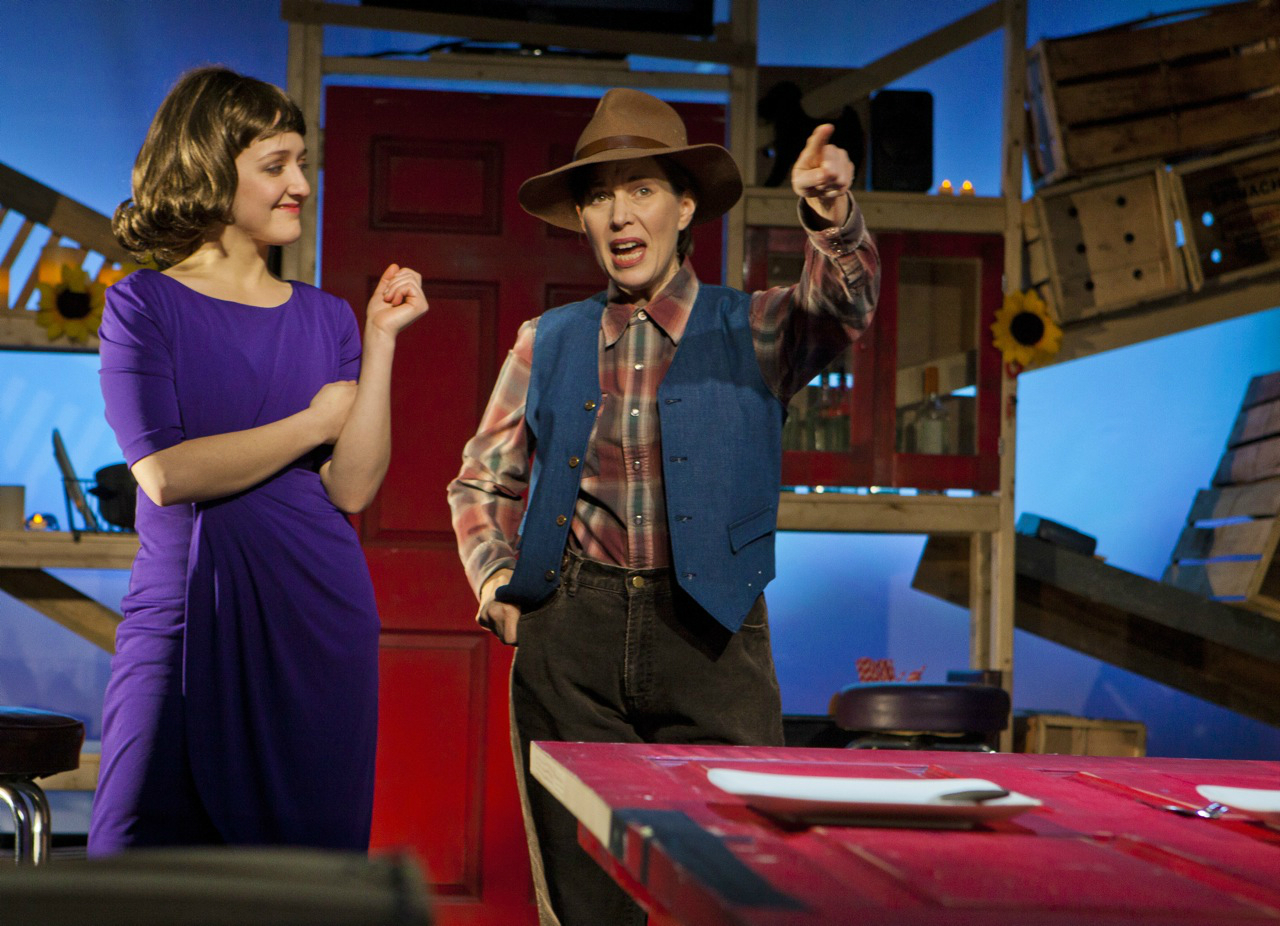 THE SUMMONERS
World Premiere - NYC January 2014
Devised by Hook & Eye Theater
Written by Gavin Broady
Directed by Chad Lindsey
Set & Lights by Jonathan Cottle
Sound Design by Nick Moore
Costumes by Lisa Renee Jordan
The play thus far has been created in a cooperative effort by: Chad Lindsey, Elizabeth London, Cynthia Babak, Brian Robinson, Virginia Venk, Vin Kridakorn, Sherri Kronfeld, Christopher McMahon, Andrew Platner, Carrie Heitman, Emily Kunkel, Huling Foster, & Yasmeen Jawhar.
THE CAST
Carrie Heitman, Christopher McMahon, Cynthia Babak, Elizabeth London, Emily Kunkel, Brian Robinson, Virginia Venk, Yasmeen Jawhar
PHOTOS BY KEN PAPROCKI
For three years, black clouds have blotted out the sun over Our America. A five-minute break in the clouds over a small town gives the whole nation hope… and compels a desperate government aided by a corporate conglomerate to sequester the town's residents in a warehouse facility where they are made to recreate their actions at the cloudless moment . . .over and over. . . in the hopes of once again summoning the sun.
At once an impressionistic flip-book of modern small-town America, a story of one family strained to make huge decisions, and a stern reminder of the power of the natural world, The Summoners clicks and whirrs through the world of its characters hoping to find salvation in the tiniest detail.
For more on The Summoners, including archival material and galleries