PROGRAM
- Hook and Eye Invades The Flea -
Eliza Bent Presents The Light at The End of The Tunnel
Ryan J. Haddad is an actor, playwright, and autobiographical performer. New York: Hi, Are You Single? (Public Theater/Under the Radar), My Straighties (Ars Nova/ANT Fest), Noor and Hadi Go to Hogwarts (Theater Breaking Through Barriers), and the cabaret Falling for Make Believe (Joe's Pub). Regional: Williamstown, Guthrie Theater, Cleveland Play House. Television: "Bull," "Madam Secretary," "Unbreakable Kimmy Schmidt." www.ryanjhaddad.com / @ryanjhaddad.
Eliza Bent is a playwright and performer based in Brooklyn, NY. Bent's plays have been developed and presented in productions, readings, and workshops at the Abrons Arts Center, JACK, Clubbed Thumb, the Atlantic, and the Bushwick Starr. Residencies: SPACE on Ryder Farm, New Georges Audrey Residency, MacDowell Colony Fellow. Awards/Citations: LMCC Workspace, LMCC process grant, Critics Pick for Toilet Fire, 2014 Payne Award for Outstanding Theatrical Event. Alum: SPACE on Ryder Farm "Working Farm," Target Margin Institute Fellow, Project Y Playwright's Group, New Georges affiliated artist. Bent is a frequent guest artist at the Great Plains Theatre Conference and an adjunct lecturer in creative writing at Brooklyn College where she received an MFA in playwriting.
Regan Sims is an actor and mime! from NYC. Her theater credits include: SKIN (ART/NY Theaters), The Beyonce (ART/NY Theaters), Back to the Real (Crossroads Theatre Company), and Bitter Greens (59E59). Rutgers Mason Gross BFA Acting. Absolutely thrilled to be working with Eliza and Hook & Eye!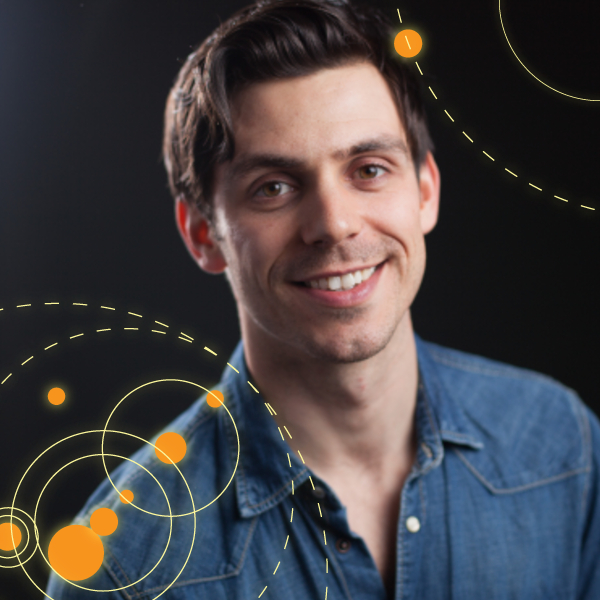 Javan nelson - spooler Coordinator
Javan Nelson is a multi-disciplinary, Brooklyn-based artist and arts administrator. He has previously worked at/with: The Bushwick Starr, Target Margin Theater, Fresh Ground Pepper, E.S.T., The Civilians, En Garde Arts, and The Tank, among others. More recently, he produced and directed a workshop production of This(HolyGift) at the Exponential Festival in January. He is the Project Coordinator with Hook & Eye Theater Co, and a member of their devising ensemble. He is also an Operations Assistant at Playwrights Downtown. He got some training from SITI Co. and Frantic Assembly, and received his BFA at the Univ. of Arizona. Do some more learning at www.javan-nelson.squarespace.com.

Fernando Gonzalez is an actor, science enthusiast, and linguistics freak! Recent work: Skinnamarink (Next Door/NYTW), Minor Character(UTR/The Public Theater), Red Emma & the Mad Monk (The Tank), Ding Dong It's the Ocean (JACK), A Walrus in the Body of a Crocodile(Clubbed Thumb). BFA in Drama from NYU Tisch/Playwrights Horizons. fernando-gonzalez.com
Sarah Hughes is a director and producer of theater and new media. Her theater work has been seen at Abrons Arts Center, BAM Next Wave, The Bushwick Starr, JACK, and more, and she's co-created VR pieces for Tribeca Film Festival, New York Theatre Workshop, and The New York Times. Alongside her freelance directing she worked for many years with Elevator Repair Service and Target Margin Theater, and is now Director of Artistic Programming at Theatre Row and teaches at NYU and Dartmouth College. Clubbed Thumb Directing Fellow, WP Theater Directors Lab Member, The Civilians R&D Group alum, residency recipient at The Drama League, New Georges, LPAC, and Target Margin Theater.
ROGER Q. MASON PRESENTS Pleasure Men
Creator's Note:
I've threatened to write this play for a while. It was never quite the right time – until now. What originally attracted me to this story was the contradiction of the time in which it took place. In the 1920s, various forces (civic and religious) were fighting to "clean up New York" (and the country at large), freeing it from such vices as public drinking, free sexual expression, and challenging entertainment (theatre, music and film). It was purportedly for the betterment of society (the women and children argument). However, while the higher ups were trying to suppress The Different, The Contrary to the Status Quo, poverty and unemployment were on the rise, financial deregulation would lead to a looming stock market crash and Depression, and modern day policing (replete with excessive force, systemic incarceration of people of color and queers) was becoming fully formed. Who really needed to be cleaned up?
I won't draw the parallels between the corruptions of about 100 years and now. However, what I will say is that – like never before – theatre is on the right side of history. We are using it as an instrument of societal accountability, inclusion, and visibility. We are calling out what's unjust and celebrating the progress we make when we speak up. As a theatrical community, I believe we are building a new theatrical canon wherein LGBTQ folks, women, and people of color are the new protagonists. And we won't be silenced – not this time, not ever.
Working with the beautiful creative team of artists behind Pleasure Men has been a dream come true. Our devising process has been revealing, galvanizing, and awe-inspiring. I am honored to have spent the past few months relishing our mutual queer past, unpacking our challenging present, and building a little piece of the theatrical future with them. Thanks for the magic. I love you all madly.
- Roger
Jared Brendon Hopper is delighted to be joining the Pleasure Men team! Recent Credits: Bare: a pop opera (immersive downtown production), Pride & Prejudice (Hangar Theatre), and Chicago (Hangar Theatre). He recently graduated from Princeton University with a BA in English. @jaredbhopper
Vince Ryne : New York: Tamra Wasserman This is Real, This is Me (The PITT), Canuck Downunder (Soho Playhouse/NY Fringe), Pushkin (Sheen Center), Satisfaction (AADA, DIR. Adam Fitzgerald), Serials@theflea (the Flea). Selected workshop readings with Ngozi Anyanwu,
choreographer/movement coach
Adin Walker : Not Medea and Grace, or the Art of Climbing (Art House), Soft Butter (Ars Nova ANT Fest in collaboration with Éamon Boylan), The White Dress (Araca Project), One Arm (Chautauqua Theatre), Pin* and the Blue Fairy (Drama League Residency), Gruesome Playground Injuries (TheaterLab NYC), Rent, and Singin' in the Rain (Princeton/McCarter.) Walker choreographed the NYC premiere of Normativity (dir. Mia Walker, NYMF) and has previously collaborated with directors Alexandru Mihail, Tracy Bersley, Whitney Mosery, Dawn Monique Williams, and Louisa Thompson. Walker has developed new work with Powerhouse/New York Stage and Film, the New Victory Theater, Arena Stage, Musical Theater Factory, OZ Arts Nashville, BAM, Art House Productions (Artistic Associate, 2017-2019), among others. Walker is associate director of Phantom Limb Company's now touring Falling Out (BAM Next Wave 2018 premiere) and he has spent three years working with Yehuda Hyman, most recently as his associate director on The Mar Vista at Signature Theater and as his associate choreographer on Indecent at the Guthrie Theater. Walker has also worked as an Associate/Assistant Director to May Adrales (Oregon Shakespeare Festival), Shana Cooper (CalShakes and Woolly Mammoth), Christopher Liam Moore (CalShakes), Andrew Borba (Chautauqua Theater, Directing Fellow), Dustin Wills (Rattlestick), among others. B.A. Princeton University. www.adinwalker.com
Justin Choi is thrilled to be a part of The Pleasure Men! His recent credits include The Rocky Horror Show (Mountain Rep Theatre), Richard II, The Heart of Robin Hood, and The Sea Maid's Music (Hudson Valley Shakespeare Festival). Other previous credits: Hand to God, The Pillowman, The Imaginary Invalid, and In The Heights. He holds a BFA in Acting from the University of Michigan. Many thanks to Roger, Michael, Hunter, and the entire Hook and Eye team! www.justin-choi.com
Bobby Mittelstadt is proud to support this story and these voices in his Flea debut. Theatre: more than 100 performances as an actor with the Metropolitan Opera at Lincoln Center, Vanya and Sonia and Masha and Spike at the Peterborough Players (New Hampshire Theatre Award Nomination, Best Supporting Actor). Bobby is a graduate of the MFA program at the Actors Studio Drama School in NYC and a former Working Finalist at the Actors Studio.
Hunter Gause combines cognitive and somatic theatrical experiences through directing new work, classics, and experimental theatre. Recent: 'ICARUS' (Dixon Place); 'Macbeth' (Stella Adler Outreach); 'Joyriders' (Hangar Theatre Studio, NOWGO); 'Shared Space' (Allouche Gallery). Assistant Director: New York Theatre Workshop and The Hangar Theatre. Additional: PlayCo; The Orchard Project. A graduate of Marymount Manhattan College. Upcoming: La MaMa Umbria International.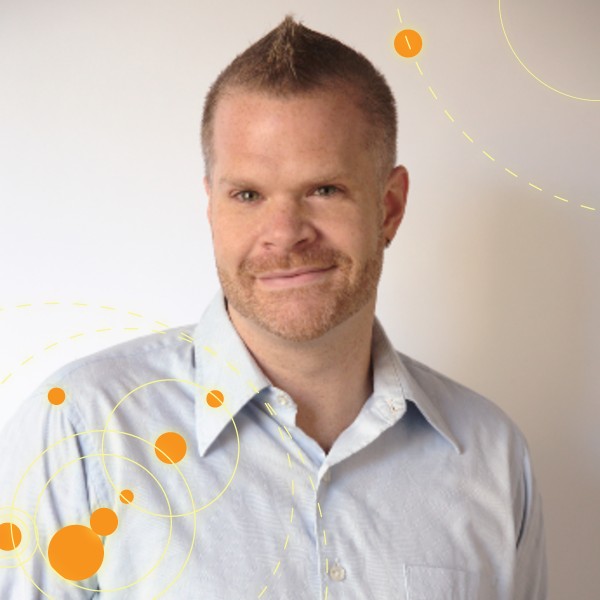 Stephen Michael Rondel is an actor, teacher, director, producer, bartender, manager and all around theater fanatic.
He has lived in New York City for over 20 years. Originally from the West Coast, he has a B.A. in Theater Arts & Interdisciplinary Child Development from Western Washington University. Creator, Founder and Producing Artistic Director of The New Acting Company; a not-for-profit theater company for all ages since 2000. Creator, Founder & Owner of The Celebration Of Whimsy Theater (a.k.a the C.O.W.) on the Lower East Side from 2012-2016. Favorite stage credits include Baby Marvin & Bitsy in The Mad World of Miss Hathaway(The Wild Project-NYC), Mr. Beaman & Sister Coco Callmeishmael in The Tragic & Horrible Life of The Singing Nun(New York Musical Theater Festival), Queen Aggravain in Once Upon A Mattress(The New Acting Company-NYC), Boo Radley in To Kill A Mockingbird(Northwest Childrens Theater) and Olf in Incorruptible(Artist Repertory Theater-Portland Oregon).
Primarily a nonbinary drag/neoburlesque artist, Kelindah performs in queer nightlife as "Theydy bedbug." They have performed in venues such as The Stonewall Inn, Gibney Dance, National Sawdust, Columbia University, Pioneer Works, Coney Island USA, BAX, and Bushwig at The Knockdown Center. Eager for expanded nonbinary trans representation, they are re-emerging in the experimental theater scene and are grateful for the opportunity to work with this cast and team. Their portrayal of "Shasta" is dedicated to pals beyond the binary and trans sex workers present and past. IG: @theydy.bedbug
michael alvarez - Director
Michael Alvarez is a Directing Fellow at New York Theatre Workshop and a 2017 Drama League Directing Fellow. He is has directed in New York, London, Los Angeles and Eastern Europe. Member of the Lincoln Center Directors Lab. Education: The Royal Central School of Speech and Drama and California Institute of the Arts. www.Michael-Alvarez.com
Charlie Hano is a Casting Professional who's worked in New York and Chicago. Currently they are a Casting Administrative Fellow at The New York Theatre Workshop. You can see their upcoming work in MESSIAH at La MaMa this May. Casting credits include Then They Forgot About The Rest (Intar Theatre), The Thin Place (Actor's Theatre of Louisville), and many more.
Matthew Dalton Lynch is a graduate of SUNY Purchase and the Stella Adler Conservatory in New York City. He is thrilled to be a part of this production. Favorite past roles include: Dale Olsen in The Glen (NY premiere), Sir Thomas Walsingham in The Shakespeare Conspiracy (NY premiere), Speed in The Two Gentlemen of Verona and Silvius in As You Like It with Shakespeare on The Sound and George Harris III/Hibiscus in Back: A Tragedy Party with Poetic Theater Productions. Film/web roles: Aromatherapy ER, Twinking, Family Feast, The Yearning Route, The Wolf of Wall Street. https://www.matthewdaltonlynch.com/
Roger Q. Mason's writing gives voice to the silenced through the ritual of performance. His works have played at New York Theatre Workshop, New Group, McCarter, Ensemble Studio Theatre/LA, Son of Semele Theatre, Chicago Dramatists, and the Kraine. Mason was a Lark Playwrights' Week finalist and semi-finalist of the Bay Area Playwrights Festival. Mason has held residencies at Lambda Literary, Fresh Ground Pepper, and Skylight Theatre. He's been commissioned by Company of Angels, Serenbe Playhouse, Steep Theatre and the Fire This Time Festival. Mason holds an MFA from Northwestern University, MA from Middlebury College, and BA from Princeton University.
Anna Driftmier is a scenographer and production designer whose work extends across the USA and Europe. Theatre design includes: Wickedest Woman (Strange Sun Theatre); Middletown, In the Red and Brown Water, Machinal (Columbia University); A Midsummer Night's Dream (Rooke Theatre); What Does It Feel Like to Grow Up (Nourishment); Dolphins and Sharks (Finborough); Radioman (Old Red Lion Theatre); SCRAWW (Trebah Garden); A Village Romeo and Juliet (New Sussex Opera); Dust Child (English Touring Opera). Production design includes: Titan, Return to Me, The Nude Model, November, Sunburn, Nation Down. She holds an MA in Performance Design and Practise from Central Saint Martins and a Technical Theatre Diploma from the Guildhall School of Music & Drama. More information: annadriftmier.com
Hook and Eye Theater Presents Echo & Narcissus
Director's Note:
Today we gaze into pools constantly — faced with more opportunities than ever to self-represent, self-analyze, and seek out our own opinion chambers . . . the myth of Echo and Narcissus seemed ready for re-examination. With my team, we looked at the history of the myth, some more famous versions (Ovid, Waterhouse) and some less popular interpretations. . . then we set out to make a wholly new play based on some found fundamental principles. What you'll see tonight is an early draft of that play. We have created the world of the play and it's inhabitants out of whole cloth — that's how we do it, the minds in the room filter and create. We're eager to hear what you think so far!
- Chad
Meghan Grover is absolutely thrilled to collaborate with Hook & Eye! She has recently performed with the Guthrie Theatre, AMIOS, Bluelaces Theatre Company, 22q entertainment, Shakespeare on the Sound, and the Mamai Theatre Company. Meghan loves devising and makes plays with people of various ages in theaters, classrooms, and temporary housing shelters around New York. She is currently getting her MA in Applied Theatre at CUNY SPS after getting her BFA in Acting from the Guthrie Theatre Program with the University of Minnesota.
Chris Wendelken* : Theater: RED (Arkansas Rep), Brilliant Traces (NexStage), The Subject Was Roses (George Street Playhouse), Big Dance Theatre's Comme Toujours, Here I Stand (Long Center, Yale, MCA-Chicago, The Kitchen, Les Subsistances, Le Quartz, Le Lieu Unique, Theatre National de Bretagne), 7 Stories (urbanStages), John Jesurun's Firefall (Dance Theatre Workshop). Film/TV: "Law & Order: SVU," "POWER" (Starz), "Lonely & Horny" (CollegeHumor), "True Story" (Eko), as well as numerous digital shorts for the Fine Brothers, Vanity Fair, SNY.tv. Chris' debut short film, RACHEL, premiered in May 2018 as part of the Cannes Short Corner. BFA: NYU (Atlantic Theater Co., Experimental Theater Wing).
Leah Mcveigh - Production manager
LEAH MCVEIGH has been working as a professional Stage Manager and Production Manager since 2004. Credits include, A Raison in the Sun (Broadway), Vital Theatre Company, Virginia Opera Company, Brevard Music Center, Queens College Opera and Musical Productions, NYU Tisch Graduate Acting productions, and Mercedes Benz Fashion Week. For the last seven years Leah has also been working as a teaching artist in public schools throughout NYC. Leah holds a BFA from the Conservatory for Entertainment Design and Technology at Purchase College, State University of New York.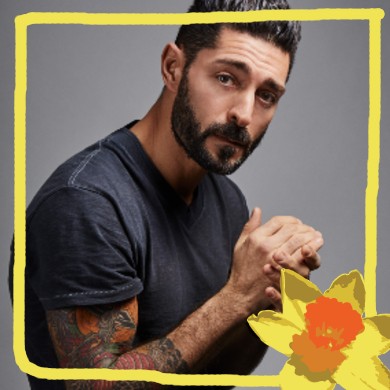 Sam Khazai is a NYC-based actor who transitioned into theater following a career in counterterrorism and US National Security. Having trained at Stella Adler and HB Studios in New York City, Sam seeks to create art that is transcendent, messy, and real; art that brings audiences - and himself - closer to truth. Recent projects include major roles in City of No Illusions at La Mama Theater, Cracked at the Broadway Bound Festival, Quiet Car at Manhattan Rep, and Sokonaizu as part of the Japanese Playwright Project at CUNY. You can follow him on Instagram @skhazai.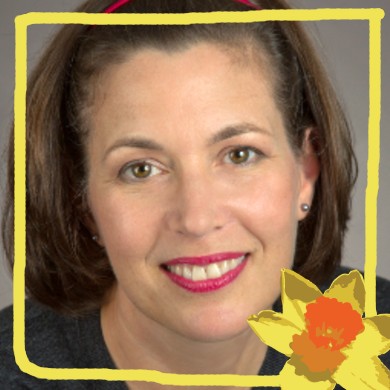 CYNTHIA BABAK* is a multi-disciplinary theater artist, and 2015 recipient of the Tanne Foundation Award. She performed in, and scripted, Hook & Eye's She She She last season, and appeared as well in God is a Verb and The Summoners. Her two-woman sketch comedy with Michael Huston, Babes in the Woods, continues to amuse in venues throughout NYC, including the monthly variety show, The Mosquito, at Dixon Place. She recently directed a stage reading of Malcolm Tariq's Social Work for Brave New World Rep, of which she is a founding member.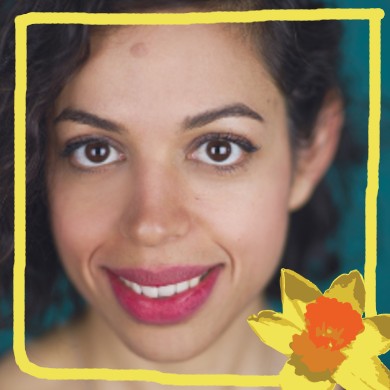 Sade Namei*'s previous stage work includes Eve Ensler's "Emotional Creature" at the Signature Theatre (NYC) and Berkeley Rep,
"Against The Hillside" at The O'Neill , "In The Line" at A.R.T. NY, "Mika" at The U.N., "Leaves of Grass" at The Cell, #Serials@theFlea, "United Front" (Primary Stages), and her one-woman show "In Medias Res" at the Brick Theater. She has also performed at the Argentinian Consulate and The Asia Society among others. Films: Subways, Fatima, and The Elegant Clockwork of the Universe. She works as a TV/film Farsi translator/dialect coach on The Blacklist, Madam Secretary, Limitless, Mr. Robot, and Homeland. She also enjoys creating characters and putting them on Instagram, YouTube and etc. @sadenamei
ELIZABETH LONDON* is an actor, director, voice and teaching artist. With Hook & Eye (Core Member): SHE-SHE-SHE, GOD IS A VERB, and THE SUMMONERS. Elizabeth has appeared Off-Broadway, at many theaters downtown, and regionally with North Carolina Shakespeare Festival, Vermont Stage and Burning Coal (Raleigh) where she was a Finalist for the Triangle Theater Awards (Best Actress, Comedy) as Elmire in TARTUFFE. Directing includes: Simon Stephens' SEA WALL (Burning Coal; Critics' Pick) and NY school tours of ROMEO AND JULIET (Classics on Tour) and PINOCCHIO (Arts for All). Recordings include: THE MERCHANT OF VENICE (Portia; also directing), Peter Mulvey's DEEP BLUE, Audible.com, anime, and many books for the blind. Elizabeth received her BFA in Film from NYU and trained with SITI and BADA. She is a master Shakespeare teaching artist for Theatre for a New Audience, among others, and is a member of AEA.
CARRIE HEITMAN* Originally from Michigan, she attended Kalamazoo College, receiving the Nelda K. Balch Scholarship for theater. She received her MFA from UNC-Chapel Hill earning the Louise Lamont Award for Excellence and awarded Honors in all areas of performance. She has appeared Off-Broadway, regionally, and traveled extensively performing in the UK, Poland, Russia and Malaysia. NYC favorites: The Cherry Lane (Phallacy), The Pearl (The Winter's Tale), The Women's Project, DTW, The New Ohio, The Abingdon, Mark Morris Dance Center, Dixon Place and many others. TV/Film: Lipstick Jungle, A Piece of Cake, The Patriot, Everything's Gonna Be Pink (Roni Ezra, Oscar Nominee), What About Us? (w/Jasmine Guy). Carrie is co-founder and co-artistic director of Hook & Eye Theater. She is currently a master teaching artist for the Roundabout Theatre Company.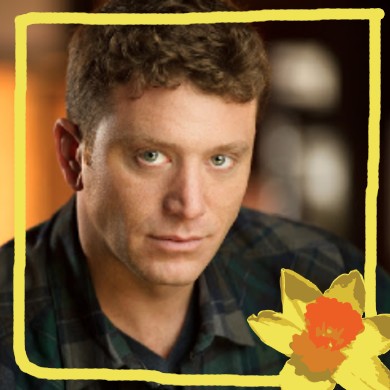 CHAD LINDSEY is an actor, director, and artist based in New York. He holds a degree in music from Valparaiso University. He is the co-artistic director of Hook & Eye Theater. On his way to becoming a theater director, he danced with modern dance companies, apprenticed with a furniture designer for six years, won a snow sculpting contest, choreographed a ballet or two, was in a boy band, mowed lawns, and spent a decade facing himself on the packaging of hair-spiking gel. Chad directed Hook & Eye Theater's The Summoners (2014), God is a Verb (2015), and She-She-She (2018).
*actors appear courtesy of Actors Equity Association
The Spoolers are a program of Hook and Eye Theater created and led by member Javan Nelson.